We spotlight trending sites achieving growth of 100% per month or more
Unearth an inspiration for your next business, startup, online venture or website through our detailed reports on the fastest-growing internet sites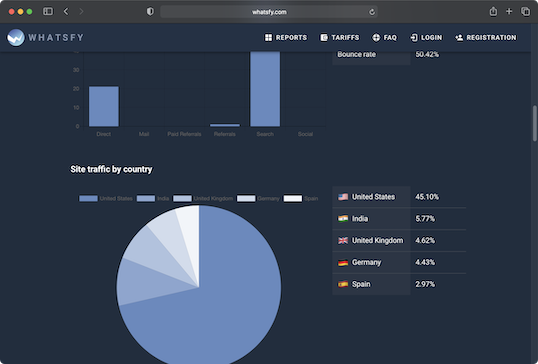 Discover fresh trends and inventive concepts for websites, startups, and growth hacking
We identify budding websites that demonstrate rapid growth and generate comprehensive reports about them. This offers an opportunity to scrutinize the case closely, discerning growth strategies and the underlying reasons for their success.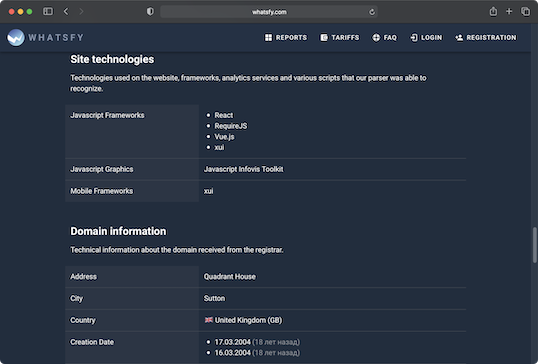 Pioneering trends at their inception
Countless websites are at the very genesis of emerging trends. While they might escape the media limelight and public recognition, we can pinpoint such sites for you!
Untapped business niches and competition-free markets
Trending websites and projects might occupy unique micro niches within the online business sphere: micro-SaaS, indie hacker projects, boutique online stores. These can yield their owners a six-figure income, all the while remaining under the radar and free from competition. We'll highlight such sites for you!
Innovative SEO and growth hacking strategies at work
Every day, new startups, indie projects, and websites employ innovative growth hacking strategies, resulting in impressive growth trajectories! We'll uncover such projects to delve into their growth secrets!
Pricing Plans
We offer several subscription plans, providing different levels of access to the website's data
One month
$16.99
Access to current month's reports
Access to previous month's reports
Three months
$19.99
Access to next 3 months' reports
Access to all previous reports
Six months
$35.99
Access to next 6 months' reports
Access to all previous reports
FAQ
Explore our FAQ section where we address your queries, providing comprehensive solutions and guidance for an effortless online service experience
What is Whatsfy?
Whatsfy is an online service that identifies websites with rapid growth in traffic over the past month.
What is the benefit of Whatsfy?
If you're seeking a new idea for a business, website, or startup, it's crucial to know which projects are currently rapidly developing. Every day sees the launch of new startups, indie projects, and websites. We're here to help you find these!
Do you find all growing websites on the Internet?
No, unfortunately, that's impossible. There will always be projects that can be overlooked.
Why is the main information hidden in some reports?
Whatsfy provides free reports on websites with up to 100% growth over the month. Anything beyond this is available with a paid subscription.
Why do some reports lack certain data, even when they exist?
There are websites that are protected against automatic scanning. This is why some information about the site content may be missing.
I'm interested in a single report, but I don't want to subscribe.
Unfortunately, any report is only available within the scope of a subscription.
Do you offer a free plan?
Yes, we do offer a free plan with full functionality. However, it only provides information about websites with up to 200% growth over the past month. Reports on websites with a higher percentage of traffic growth are available with paid plans.
View Detailed Reports on Rapidly Growing Sites